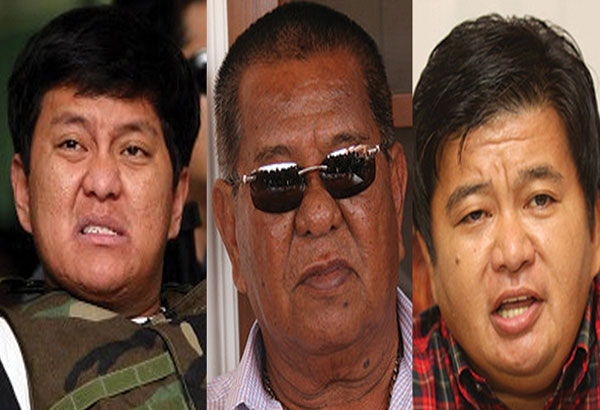 Andal Ampatuan Jr., Andal Ampatuan Sr. and Zaldy Ampatuan
Fifteen months after a politically-motivated massacre on 23 November 2009 in the southern province of Maguindanao in which 32 journalists were killed, the case against the alleged killers has ground to a halt.
The accused masterminds – Andal Ampatuan Sr. and his two sons, Andal Ampatuan Jr. and Zaldy Ampatuan – and the members of the Ampatuan family private militia who allegedly carried out the gruesome massacre have still not been tried.
Some of them are waiting to be freed on bail and Zaldy Ampatuan, the suspended governor of the Autonomous Region in Muslim Mindanao (ARMM), has petitioned the Court of Appeals for a review of the Department of Justice finding of probable cause in his case. If the court rules in his favour, not only would he be released but all charges against him would be dropped.
Reporters Without Borders warns President Benigno Aquino III's administration that it will break its promise to combat impunity if it yields to the pressure from the Ampatuan family. Everything possible must be done to hold the trial within a reasonable period and Zaldy Ampatuan must be shown no leniency. In view of the gravity of this mass murder, the credibility of the Philippine justice system is now at stake.
The press freedom organization voices its support for all the relatives of the massacre victims who demonstrated today in Manila in protest against Zaldy Ampatuan's possible release.
More information about the massacre, the deadliest in the media's history:
http://en.rsf.org/philippines-leading-suspect-in-maguindanao-02-03-2011,38316.html

Asia-Pacific Desk
Reporters Without Borders
Paris - France
33 1 44 83 84 70